You are here

Where Did The Summer Go?
Where Did The Summer Go?
Submitted by U.S. Wealth Oman on September 6th, 2019
By: Gary Oman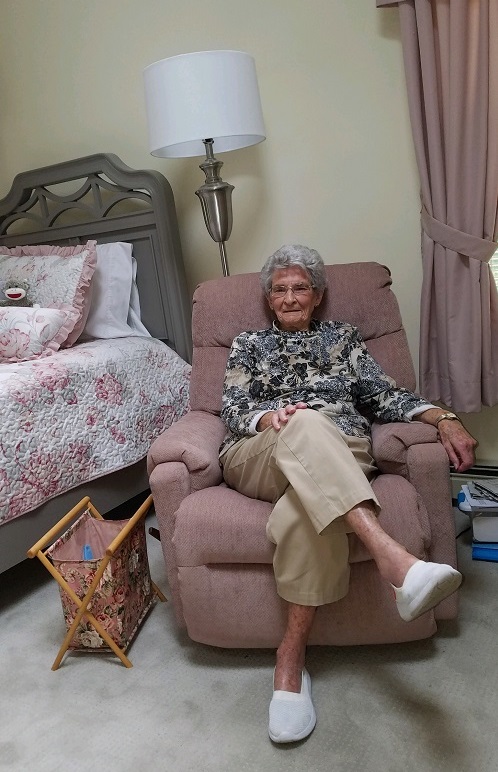 Doesn't it seem like July 4th was just last week?! I haven't written to you for a few weeks now. Not that I didn't want to but the past month or so has been especially hectic around the Oman household.
My mother-in-law, Barbara Smith, closed on her condo about two weeks ago. Her three children had all told her, she would have a place to live once she felt she wasn't comfortable living on her own. So, a few months ago, Barbara decided that it was time to sell her condo. By the way, she turned 93 last month. The condo where she had lived for twenty years was listed at the end of June and sold about two weeks later.
Fortunately, several months earlier, Dianne and her sister Debbie had already begun helping their mother "go through things". The process included donating many items to the Salvation Army, packing up for future use or storage or being discarded to the dumpster…a process that was repeated over the course of the summer.
For Dianne and me, that meant emptying our bedroom closets which created an opportunity to purge (clearly Dianne was better at that than I was) and moving our bedroom furniture from our first floor master suite of nineteen years upstairs to our "old" master bedroom. With plenty of help, moving our bedroom went reasonably well until all the air in our Sleep Number mattress escaped, leaving us with a very limp and shapeless pile of foam, enclosed by the mattress cover…oh, and by the way, the controllers used to adjust the air in the mattress had stopped working!!
My brother-in-law Will and I dragged the commercial-size air compressor, you know, the one on wheels, up to the second floor, zipped open the mattress cover, rearranged the foam rubber inside the mattress and filled the air tubes up. Once the proper air pressure was achieved, we plugged the air holes. I have a new pump and controls, got them a week or so later, but haven't had a chance to reattach the pump yet…maybe sometime this fall.
Barbara bought some new furniture for her bedroom and moved in a little over a month ago. Everyone is settling in to their new routines pretty well now.
It's a wonderful experience having her live with us. Barbara lived only five minutes away and, although Dianne saw her pretty regularly during the week, I would visit with Dianne to see her every week or two. I have gotten along great with Barbara for over fifty years and I don't expect that to change. We have things in common, she's old and my kids tell me that I'm old too. Barbara wears hearing aids, so do I. When neither of us have our hearing aids on, people in the other room think we're arguing because we're yelling at one another (who wouldn't like to be able to yell at their mother-in-law and get away with it!) or when I have to turn up the volume on the TV, Barbara thanks me…Dianne doesn't!!
And one of the best parts of Barbara living with us is watching our 19-month old granddaughter Taylin who Dianne takes care of on Tuesdays and Wednesdays push her little carriage down to Barbara's room filled with Sesame Street characters. Chatting away, Taylin then proceeds to take the characters out of the carriage and put them in Barbara's lap, then back into the carriage, then onto the chair, back to Barbara and then eventually Taylin pushes them in the carriage back out to the kitchen. A very special relationship between great-grandmother and great-granddaughter!
Fall somehow gets us back on schedule. However, I still can't figure out whether I like the fall weather because it's cooler and less humid or because it's just simply different from the previous few months and I probably won't ever figure this one out.
On a different topic, Dianne and I were grateful to learn that her brother George and his wife Brenda who live in Vero Beach, FL pretty much escaped the monster hurricane Dorian. There are thousands of others who weren't so lucky, especially those living in the Bahamas. Fortunately, organizations like the Red Cross and Rotary, along with many other relief organizations have already stepped in to help.
I apologize for the length of this week's story but I found it difficult to make it shorter and still convey all the things I wanted to.
Thanks for reading it.
Gary
Tracking #1-890233