You are here

Things To Celebrate
Things To Celebrate
Submitted by U.S. Wealth Oman on December 23rd, 2019
By: Gary R. Oman, CPA, PFS, MST
On the occasion of the special holidays we celebrate this time of the year, Merry Christmas and Happy Hanukkah!
Too often it seems that we focus a little too much on looking forward to special or big events such as a holiday or a birthday. Although planning may be necessary to ensure the celebration is a success and enjoyed by everyone, if we get too wrapped up in the planning, it's too easy to miss other things that happen in our lives along the way.
For example, the other day, Dianne and I watched as our granddaughter Taylin put together a 24-piece, Sesame Street puzzle by herself.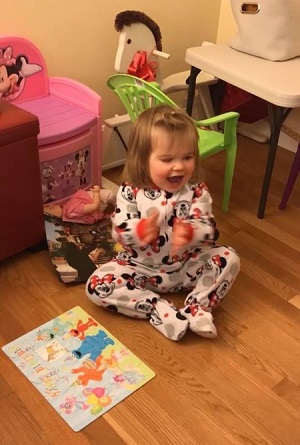 You say, "well, of course, you [we] would watch her put the puzzle together". And my response would be, "yes, AND we watched Taylin's face, her eyes, and her hands as she searched, picked up a piece, and placed it into its proper position in the puzzle". The enjoyment of watching Taylin put the puzzle together was not the completed puzzle but watching her, noticing her expressions, and watching her enjoy the challenge of completing the puzzle.
Obviously, there are different types of celebration, like birthdays, anniversaries, holidays and other special days but celebration comes in a variety of "sizes" and very often is linked with gratitude.
Perhaps we don't think to celebrate a conversation we recently had with our neighbor or how the neighbor was grateful to us for taking the time, for listening or empathizing with them; or the phone call (or even a text) to a friend to let them know we're thinking of them, the person who held the door open for you, the driver who stopped to let you out onto the road, or your spouse for the great meal that was prepared, and other acts or words of kindness.
I apologize for the rambling nature of this article. However, I would like to finish up with a couple quotes.
Mark Twain said, "Kindness is a language which the deaf can hear and the blind can see."
And from Steve Martin, "Be so good they can't ignore you."
Best wishes to all and remember to enjoy every day. There is rarely a day that goes by that there isn't one thing to celebrate or be grateful for and when we can focus on that, life just seems a little better!
Until next time…
Gary
Tracking #1-930666