You are here

There Are Vacations and Then There Are Vacations
There Are Vacations and Then There Are Vacations
Submitted by U.S. Wealth Oman on November 2nd, 2018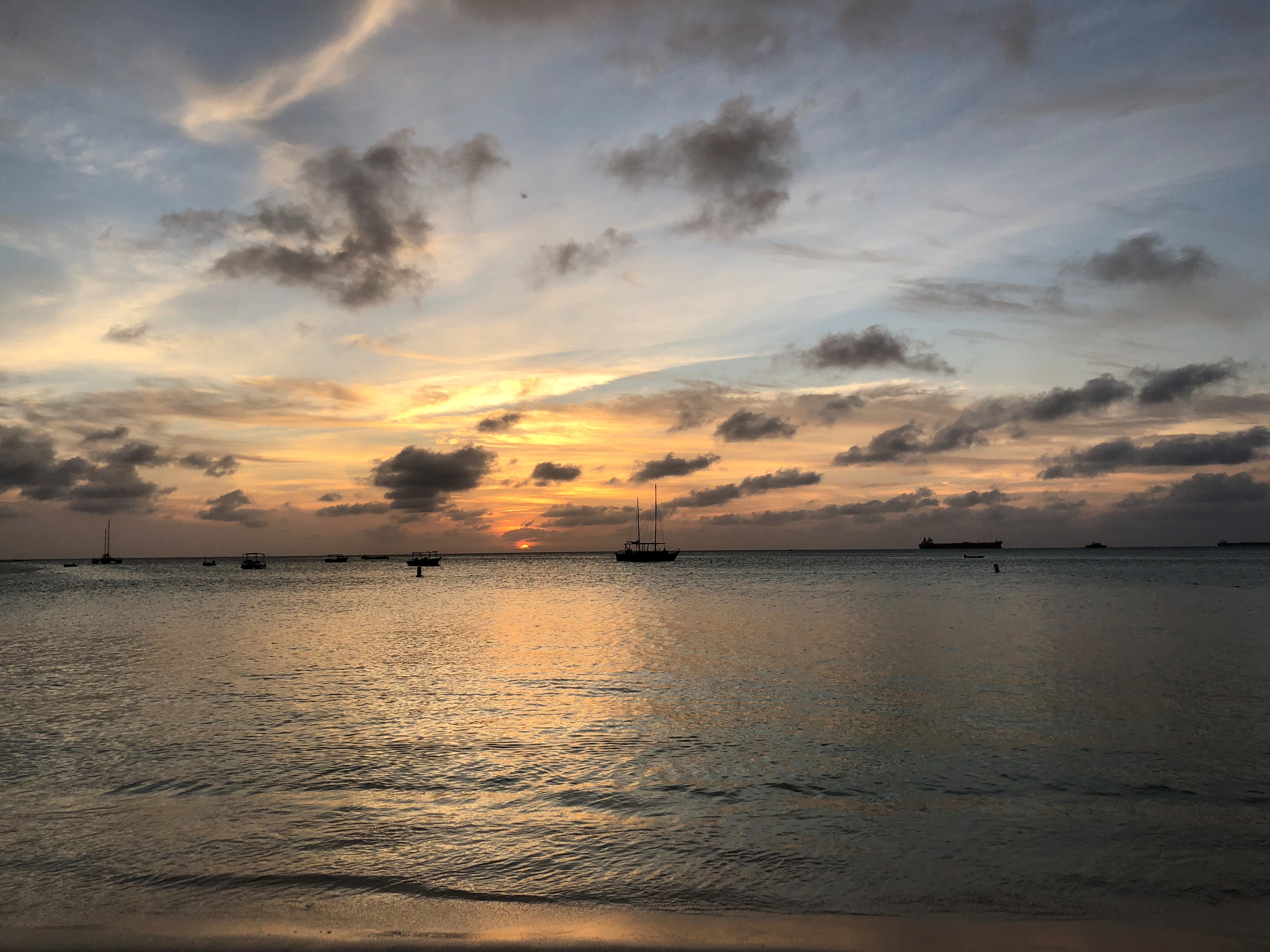 By Gary R. Oman, CPA, PFS, MST
It seems almost everyone has a favorite or a dream vacation spot. My wife Dianne and I have both and, lucky for us, it's the same place!
Dianne and I are fortunate to be able to vacation in Aruba each year. We have timeshare weeks at the Marriott Ocean Club and the Marriott Surf Club. We never trade them, we use them and return to Aruba each year in October.
October is that time of year, just before the sometimes too hectic holiday season, which just seems to be a really nice time to get away. We often have friends join us the second week we're in Aruba. We prefer it this way because we can all travel home together. Even though we're on vacation and in Aruba at that, it always seems a little sad saying goodbye to our friends in the middle of our vacation.
Final preparations for our trip include Dianne's packing and repacking days in advance to be sure she has not forgotten something while my packing at midnight or so the night before our 6am departure drives Dianne nuts. I pick up the clothes and other items being packed just once, I see them put into the suitcase and backpack…I know exactly what I have taken with me. And when I unpack, I know exactly what I forgot! But, that's what the stores are for!!
Our first week in Aruba this year was just about perfect…relaxing with temperatures in the mid 80s, ocean temperature in the low 80s, relaxing, enjoying the beach, the pool, having time to read for pleasure, relaxing, conversations without interruptions, friendly people, making new friends, relaxing, eating out at many great restaurants, attend the performance of a mentalist, and a drink or two along the way (have I told you about the Slippery Monkeys Dianne and I enjoy so much?). And, of course, rather quickly adapting to "island time", an easy transition assisted by our many visits to Aruba since 1999.
Our second week was an unbelievable vacation week as well. Our friends, Gail and Chick, joined us. Let's just say, we did many of the same things the second week, except there was very little reading and a few more Slippery Monkeys!
Our conversations and much laughter typically started around 7:30 in the morning over coffee, continued over breakfast and lasted pretty much all day while we were at the beach or in lazy river through dinner and into the evening until one of us finally said, "I think I'll go to bed now." Our conversations covered almost every topic you could think of and, since Dianne has known Chick since she was 3, Gail and I enjoyed many childhood stories, though we may have heard a few of them once or twice before. Chick even suggested we tackle "the meaning of life"; you should have heard that discussion after a couple Slippery Monkeys!
Earlier, I said, there are vacations and there are vacations. To enjoy a place like Aruba, One Happy Island, as it is known, for its beaches and weather, its people, and all the things I mentioned above makes for a fabulous vacation. Add in one more element, sharing such an occasion with friends makes for a very memorable vacation!
I hope you enjoyed our vacation story. Feel free to ask me about Slippery Monkeys.
Until next time…Gary
Article Tracking #1-789053