You are here

Texts From A 4-Year Old
Texts From A 4-Year Old
Submitted by U.S. Wealth Oman on March 17th, 2022
By: Gary R. Oman, CPA, PFS, MST
Our granddaughter Taylin is at our home two afternoons a week after preschool.
Every so often, she leaves me (her version of) a text on the white board on the refrigerator.
Love coming home to these texts.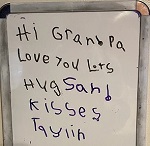 This text from Taylin was special!
When was the last time you were told, "I love so much the way you are."
And, of course, it's signed with her first and last name to be sure I knew who left the text.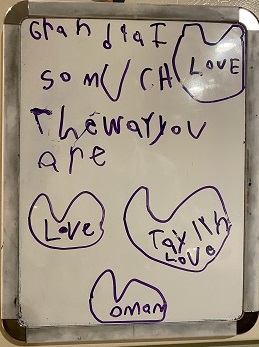 Taylin loves to ask, "How was your day?" So I decided to ask her about her school day.
I also wanted Taylin to feel important so I asked her to, "say hi to Grammie for me."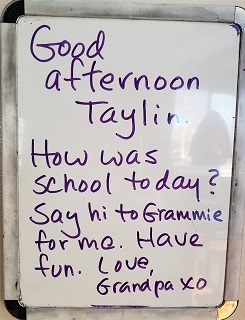 Now this is Taylin's version of a group text – to Auntie Amy, Grandpa and Uncle Jon.
And what's a text without an emoji? So she added 3 heart emojis, each with one of our initials.
I guess she didn't feel the need to write her last name on this one.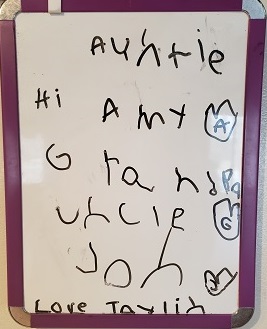 Taylin's mother Jenny is Irish and her dad Jeff found out a couple years ago that his
maternal grandmother was 47% Irish (and I have a little Irish in me).
So yesterday Uncle Jon drew a picture/diagram of a trap to show Taylin how to capture a leprechaun
and gave her some shiny coins to lead the leprechaun into the trap.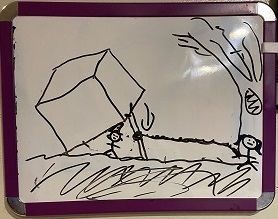 To you and your family, take care, be well and stay safe!
Until next time…
Gary
Tracking #1-05257727