You are here

From The Oldest To The Youngest, At Home and Away!
From The Oldest To The Youngest, At Home and Away!
Submitted by U.S. Wealth Oman on November 7th, 2019
By: Gary R. Oman, CPA, PFS, MST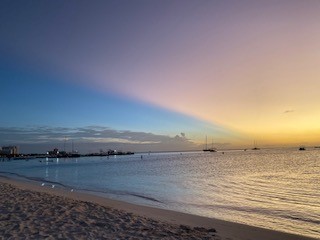 Fall has delivered some welcomed routine to the Oman household. My mother-in-law, Barbara, has settled in with us quite well and she thoroughly enjoys all the activity going on around our home. Our granddaughter Taylin is at our home two days a week, our son Jon who lives with us is in and out all the time, Dianne's sister Debbie and her husband Will visit regularly, and, of course, Dianne sits with her often and I'll sit to have a cup of coffee and chat just about every day. Born in the mid-20s, Barbara has seen a lot in her lifetime and we'll often ask her questions about different events that occurred throughout her life.
As many of you know, I am a member of the Rotary Club of Brockton. Currently, I am on a Task Force that is coordinating the installation of lock boxes for elderly and disabled residents of Brockton to ensure that first responders can quickly access their homes in the event of an emergency. The Club is partnering with the Brockton Council on Aging. Although we are just beginning, the Club will provide some funding and the Task Force will reach out to other not-for-profits, the City, and individuals to provide the funds for as many of the lock boxes that are needed.
Dianne and I took a two-week vacation in Aruba only to return home a week ago to cloudy, drizzly and much cooler temps than we had been enjoying (85 degrees and no rain for the entire vacation). Our friends, Gail and Chick, spent a week with us and we had a great time with them.
Our son Jeff and his wife Jenny moved into their new home in North Dighton almost a couple weeks ago. Their daughter Taylin likes her new home. She is a very lucky girl, out of the seven rooms in the house, Taylin has two play rooms, one upstairs and another downstairs. In addition to her bedroom,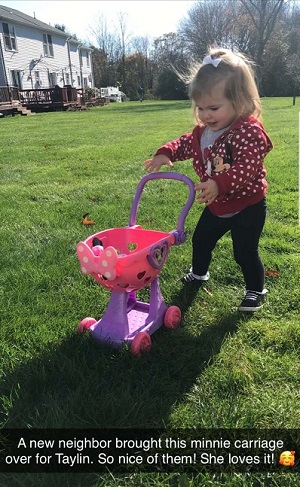 she loves playing out in her yard, as you can see in the pictures.
Life is good!
Until next time…
Gary
Tracking #1-912586