You are here

Hot Fudge Sundae To A Cold Beer
Hot Fudge Sundae To A Cold Beer
Submitted by U.S. Wealth Oman on December 20th, 2018
By: Gary R. Oman, CPA, PFS, MST, Wealth Manager
One of my favorite traditions takes place just before Christmas each year. Sometimes only a few days before Christmas but preferably at least a week or so before Christmas.
My daughter Amy and I have been enjoying our father-daughter Christmas shopping night out for over 20 years. Like most fathers, my Christmas list is short…it includes my wife Dianne! See, I told you it was short. Amy has always had good suggestions, a good eye for what Dianne would like and, when it comes to clothes, what she would likely wear. Amy always remembers to ask for boxes and tissue paper, just in case we run out at home.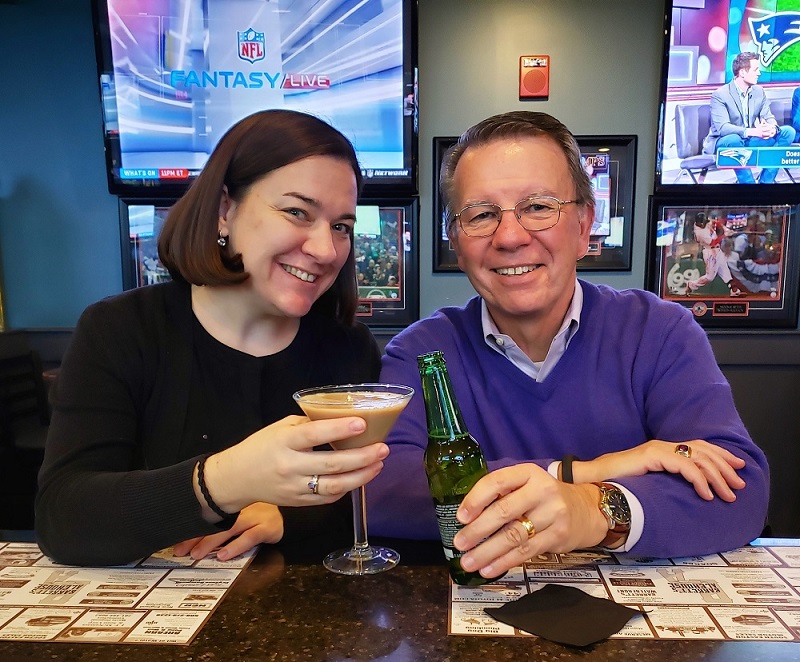 Amy and I went out Tuesday evening for our annual father-daughter Christmas shopping adventure! It's always a fun evening. This year we decided to shop at the South Shore Plaza in Braintree which houses something like 175-185 retail stores, restaurants, kiosks and other retailers…a shopper's paradise! Not so much for a "buyer" which I think I can safely say, describes most male shoppers. Go to store #1, buy, then onto store #2 and buy and so forth… Am I right? With this many stores, it can get a little confusing, and overwhelming, so having a "shopper" with you really comes in handy.
Amy will bring coupons for every store under the sun because she knows I won't have any, either because I forgot them at home or Dianne already used them herself. However, if we don't have a coupon or if it's not a big enough coupon, Amy will ask the store clerk for a coupon…Amy has the touch because the clerk has always come up with a coupon for us to use.
From store to store we went, chit-chatting as we walked while every so often Amy or I would remember something special, usually involving someone special, that would give us pause…like Amy's Grampie, Nana or Papa …remembering those family-filled Christmases and other special occasions those many years ago.
For those of you who have a daughter, you know how special they are. Not just for shopping trips but every day of the year. Dianne and I are very lucky to have such a special daughter. Thank you Amy for being you!
This was Amy's reaction when she found out she couldn't come shopping with me. Circa 1982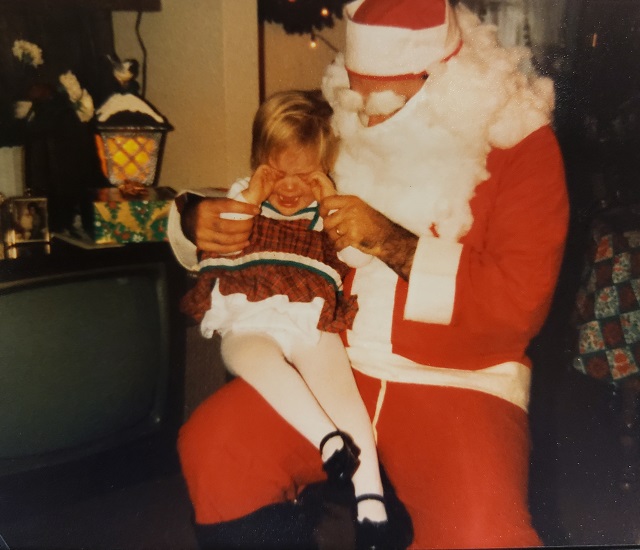 We decided to finish up our shopping evening with a bite to eat. As I sat there next to Amy, I guess I must have started to daydream. I turned to look over at Amy, expecting to see her enjoying her hot fudge sundae when it dawned on me that instead we were sharing a pizza and Amy was drinking an expresso martini and I had a cold beer in my hand!
The food at the end of our shopping trip may have changed but the enjoyment of spending time like this with your daughter only gets better. Thank you Amy!
Until next time…Gary
Tracking #1-805000