You are here

Happy Birthday America!
Happy Birthday America!
Submitted by U.S. Wealth Oman on June 27th, 2019
By: Gary Oman
Independence Day, the Fourth of July, celebrates the declaration by the Continental Congress two hundred forty-three years ago that the thirteen American colonies were no longer subject to the monarch of Britain and were united, free and independent states.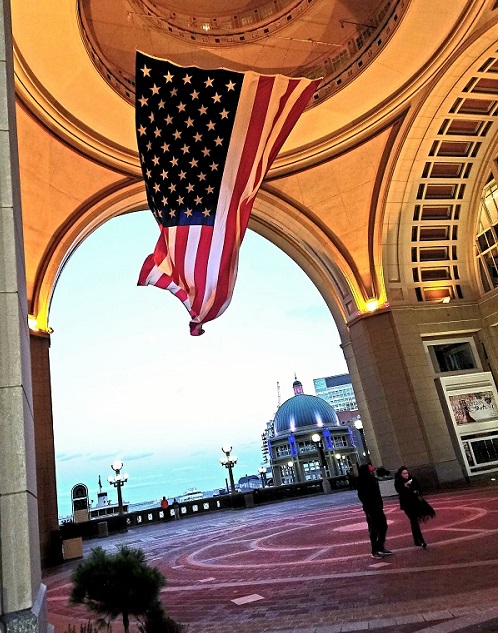 Photo credit: Dianne Oman
The holiday is celebrated throughout the United States with parades, fireworks and cookouts, gatherings of family and friends for food and much laughter.
Dianne and I have been hosting July 4th cookouts for a number of years. The day starts with the Bridgewater Fourth of July parade in the morning…temperatures usually in the 90s, at least it has seemed like that…with many of our guests who attend the parade returning to our home to enjoy our backyard and pool. By noon or shortly thereafter, the rest of our guests arrive. Throughout the afternoon and early evening, there are animated conversations, laughter, food and drinks, swimming and splashing, and more food. As it reaches early evening, some of our guests have left but oftentimes, there are three or four families who stay to join us at the Bridgewater fireworks show at Legion Field. The July 4th Committee does a great job putting together the fireworks and the carnival that evening. Once the fireworks are over, it's back home…final pickup of the backyard…and then, exhausted, we fall into bed, all the while thinking about what a great day it was for everyone and how lucky that we live in the United States and can celebrate holidays like this all the time!
Our wishes to you are for a safe, enjoyable and happy July 4th holiday!
Gary
Tracking #1-867598