You are here

Father's Day
Father's Day
Submitted by U.S. Wealth Oman on June 13th, 2019
By: Gary R. Oman
This Sunday is Father's Day, a h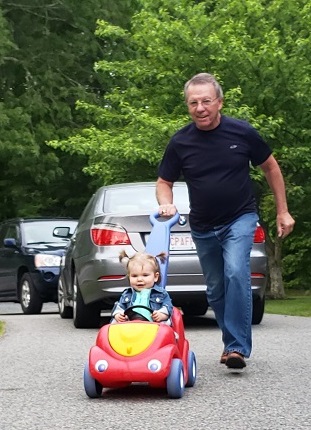 oliday to celebrate fathers and fatherhood in over 111 countries and dating back to the Middle Ages in Europe. Although Father's Day has been celebrated in various places around the U.S. and on various dates since the early 1900s, it was not made a permanent national holiday until 1972 when President Nixon signed it into law.
Father's Day traditions vary from household to household. For example, on Father's Day, my father-in-law Smitty would cook breakfast for everyone that came to visit. Early on that meant just my mother-in-law Barbara and their three children. Later, the sons- and daughter-in-law came along. As the family grew, it was children, in-laws and grandchildren, fourteen in all. With a towel over his shoulder and conversations and laughter galore, Smitty cooked egg-on-toast for everyone and, of course, we in-laws always had a really big appetite when Smitty was cooking breakfast. But, you know what, he never ran out of eggs or bread…thanks to Barbara!
To fathers, those who have taken on the role of father and mentors, I wish you all the best Father's Day ever!
Though you've been gone 37 years, I think of you often. Love you Pa!
Gary
Tracking #1-862934